Food Safety Summit 2022 Recap: 4 Core Concepts from the Fresh Del Monte and BrightFarms Session
Last week, iFoodDS attended the Food Safety Summit in Rosemont, IL. It was exciting to connect with so many food safety professionals all in one place! The general atmosphere of the conference was very forward-thinking, with a focus on digital tools. The Tech Tent drew a lot of attendees and we saw a lot of people requesting information on the latest food technology products. It was an honor to be a part of the cutting-edge food safety solutions exhibited at Food Safety Summit.
Session Highlights
Our team was fortunate to not only connect with many industry professionals in our booth, but also attend educational sessions and hear from a variety of industry experts. Session topics included:
Combatting food waste
Using technology to complete virtual food safety assessments
We also had the honor of sponsoring a session from Fresh Del Monte and BrightFarms: The New Frontier for Food Safety in Produce: Data Driven Analytics and Insights Enhancing Traceability and Food Safety Programs. This session was presented by Dr. Takashi Nakamura, Vice President of Corporate Research and Development and Food Safety at Fresh Del Monte; Karen Long, Vice President of Business Development at iFoodDS; and Dr. Matt Lingard, Vice President of Agriculture and Science at BrightFarms. In case you couldn't attend this session or the Food Safety Summit, we've provided a recap so you can get the key takeaways for your business.
Each of the presenters shared some personal experiences with food safety and traceability, but they all touched on universal concepts that we can learn from. The focus of Dr. Nakamura's presentation was Fresh Del Monte's journey from analog to digital, and how digital practices have helped the company develop a robust food safety and traceability program.
Karen Long built on Dr. Nakamura's takeaways by discussing the possibilities of a fully connected supply chain where we can share not just traceability information, but also key food safety and quality data.
Dr. Lingard closed the session by discussing the unique environment of indoor growing and the food safety risks that still need to be addressed. He shared three key concepts for food safety management:
Investing in food safety science and culture
Data digitization and visualization
Continuous improvement as detection methodologies evolve
The iFoodDS team rounded up our top takeaways from the session and provided our thoughts. Here are 4 core concepts from the presentation.
1. Continuously Monitoring Food Safety KPIs to Proactively Manage Risks
Dr. Nakamura described how Fresh Del Monte continuously monitors food safety data at its processing plants. This includes key metrics like food safety deviations during processing and test results from their environmental monitoring program. A key benefit of this is the ability to identify data trends in real time, allowing Fresh Del Monte to proactively manage food safety risks.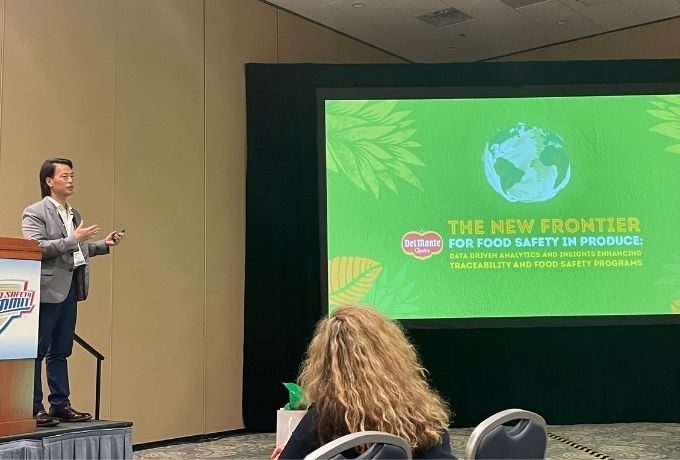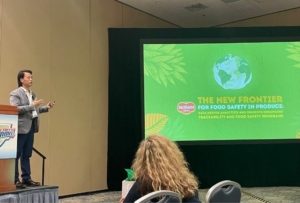 iFoodDS believes the food industry is headed towards full supply chain transparency. With COVID accelerating adoption of virtual food safety audits and FSMA proposed Rule 204 scheduled to be finalized in November 2022, it's wise to adopt transparent business practices sooner rather than later. A digital food safety platform makes it possible to achieve this real-time insight and visibility by putting the data at your fingertips and displaying it in reporting dashboards.
2. Traceability Can Connect Disparate Links in the Supply Chain
iFoodDS and Fresh Del Monte have a shared vision where critical food safety, quality, and traceability data points are connected in a meaningful way. For example, we could take food safety data from a supplier and combine it with quality data from the distribution center and retail or foodservice environment. Then we could link all that data to a traceability lot code so we can keep track of any product, anywhere in the supply chain.
Our own Karen Long described part of this vision to the session audience: "When all of that information can be captured in one harmonized environment, on one single platform, it creates a tremendous amount of force forward when we can link it all together…to not only say where did it come from and where did it go to, but what happened to it where it came from and what happened to it after [it was sent up] the chain?"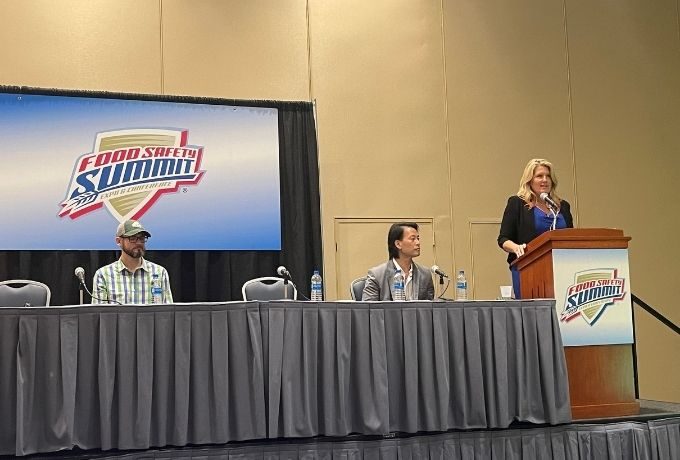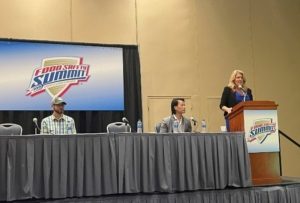 So where do we start? Supplier networks. According to Karen, "Compliance for the sake of compliance without engaging with the networks will never be successful." She outlined a unique approach where major processors and retailers go to their suppliers and offer a traceability solution rather than requiring the suppliers to find a solution on their own. "Engaging these networks early on is going to be a critical step that we all need to take if we're going to get there two years after this [FSMA] Rule [204] becomes final, or if we really want to evolve the supply chain with information that benefits every participant," Karen asserted.
3. Culture Is Essential to Food Safety
A major point in Dr. Lingard's presentation was the importance of culture. He discussed how BrightFarms has been actively building their culture through the right training and people. They've expanded their team to ensure every growing location has employees focused solely on food safety, and this has resulted in dramatic improvements to their food safety program. He also stated that science really drives culture, even if we don't always think of this connection between the two.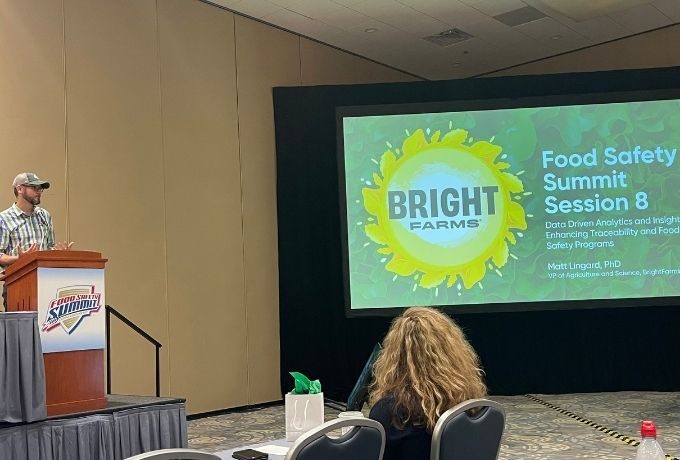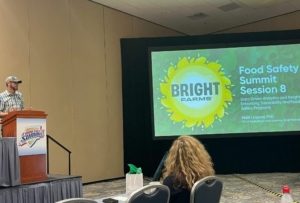 There were several other sessions on food safety culture at this year's Summit (including Wednesday's keynote), highlighting the importance of this topic for the future of food safety. iFoodDS has also written on the value of a food safety culture in your organization. As an industry, we're realizing that it's no longer enough to simply check the boxes and follow the food safety regulations. We need to adopt a food safety mindset every day, and in every employee.
4. Preparing Early for FSMA Rule 204
As we mentioned above, FSMA Rule 204 is set to be finalized in November 2022. Dr. Nakamura emphasized the importance of preparing early. He pointed out that the proposed rule mandates a new level of data granularity, even requiring the GPS coordinates for the growing location of each commodity. Additionally, the FDA will require this information within 24 hours of a request. Fresh Del Monte recognizes the challenge of coordinating this kind of data capture across its network of growers, so it is preparing early for compliance with Rule 204.
iFoodDS believes the proposed rule will be beneficial to the industry and the end consumer. By embracing full supply chain transparency, we can ultimately provide safer food. Early adoption will prepare supply chain participants for final enforcement.
Have you thought about how you can prepare for FSMA Rule 204? Do you currently have a way to gather the necessary data and access it within 24 hours? iFoodDS can help. Reach out to us for a no-cost consultation on our traceability and food safety solutions.